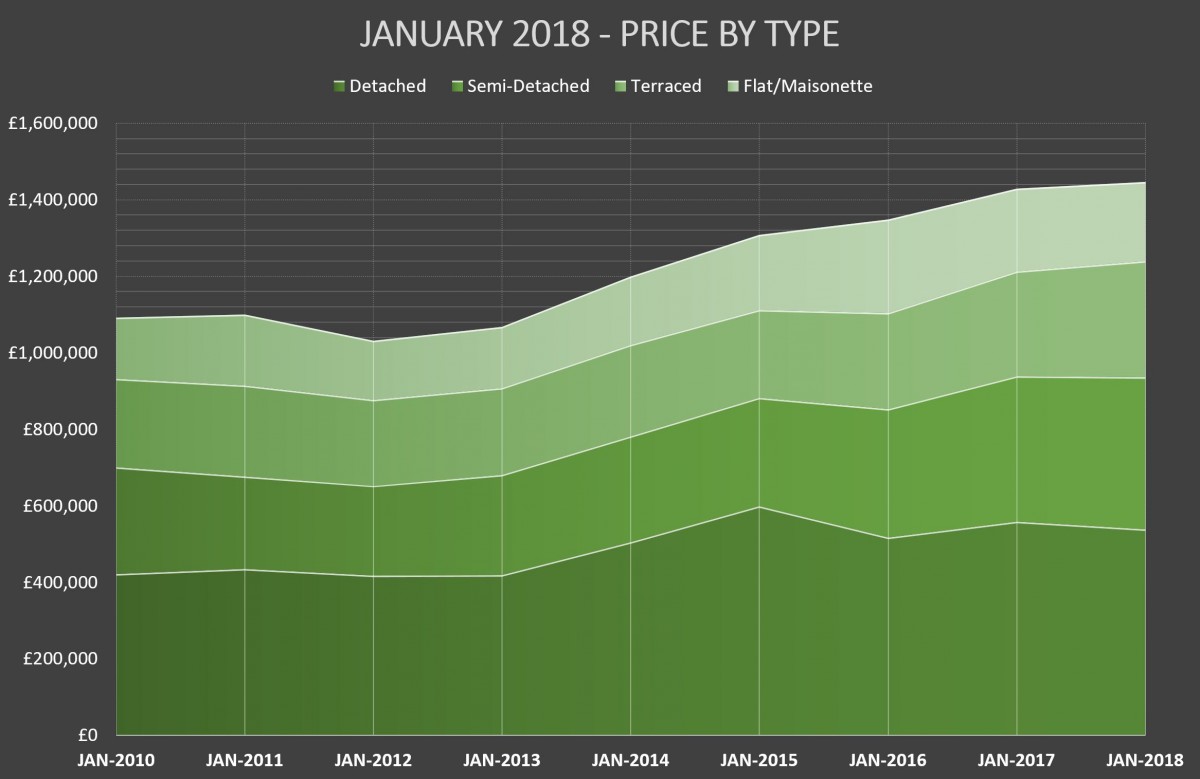 We now have the first month's price sold property data for 2018 from the Land Registry and we are keen to see what prices and volumes have been doing for January.
The headline is an encouraging move upwards in price but marked a drop in properties sold.
Prices
Looking at the price paid data for January 2018 we see a 5.03% (£19,934) increase compared to prices in January 2017. It is also a 1.85% increase on December 2017 prices.
Looking at the year on year average sale price by individual property type, we see that both Detached properties and Flat/Maisonette showed a slight drop (3.79% and 3.86% respectively and Semi-Detached and Terraced properties showed an increase of 4.4% and 9.72% respectively.
Sales Volumes
Continuing what has typically been a downward trend in sales volumes for 2017, in January 2018, there were 44 completions across the whole of the Vale of the White Horse. Compared to January 2017, this represents a drop of 61%%.
Reviewing the sales volume by property type, we see that Detached homes sold the most.
Waymark Comment
When looking at the completions for January, there is a fair assumption that the marketing for these properties and the subsequent agreeing of a sale would have happened anywhere between September and November. Whilst we may be disappointed by the decline in sales, we are confident that the levels of instruction activity for December and January will filter through an increase in sales over the forthcoming period.