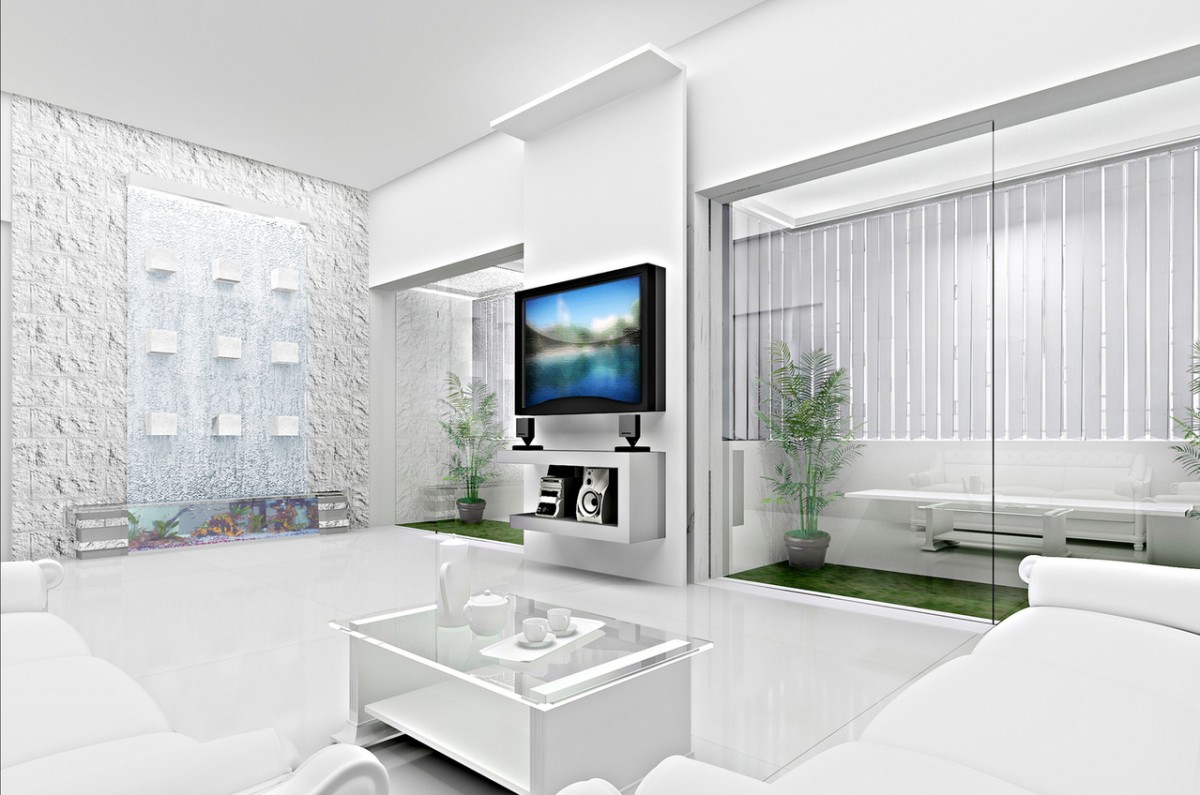 Next to the kitchen, the living room is arguably the most important room in the home. It is where guests gather and where you spend lazy evenings by the fire. In most properties, it is one of the first spaces you see upon entering the home.
You do not have to spend loads of cash to make it look like you have spent a lot of money. Follow our 10 tips for creating a luxurious living space to savour and enjoy for years to come.
1. Create Lighting to Suit the Mood.
Lighting is one of the most important concepts in a space and is often overlooked. Consider hanging a great pendant light in place to complement traditional table lamps and place candles in reflective hurricane containers.
Light covers that disperse the light evenly and placed at floor level provide a soft and inviting glow. Plug in wall lights provide an alternative to expensive re-wiring. Adding dimmer switches makes a room feel expensive and let you quickly adjust the ambience. If you like your technology, there are smart light bulbs that connect to the internet and are controlled via your mobile phone to provide an unlimited spectrum of colour.
2. Material Possessions.
One of the easiest and best ways to dress up a room is with great cushions. Off-cuts and end of line materials can be picked up very cheaply if you fancy making your own. There are a selection of YouTube guides on how to make them for that personal and unique touch.
If you get lucky and find a good sized piece of material, why not sew on some cheap backing material to make a cheap throw to drape over chairs. If you are not a 'sewing bee' then places like Ikea offer a range of mix and match cushions and throws at really low prices.
3. Go for Long Curtains.
Window dressing can add an instant 'wow' to a room and the golden rule for creating that luxurious curtain feel, is to make sure they touch the floor.
4. Big Up Your Art.
An oversize, attention-grabbing piece of art can both spark conversation and bath your living space with an instantly opulent feel. Check out second-hand and charity shops and for pieces that are more interesting than clichéd prints. If you feel creative, get yourself a giant canvas from Hobbycraft and try a bit of paint splattering. If you are an avid photographer, have your own pictures mounted on canvas maybe with an effects filter applied.
5. Work with Texture and Depth.
When in doubt, mix it up. Design experts recommend incorporating a variety of woods, glass, metals, and woven materials to create a look that's collected and not 'samey'.
The tactile feel of a wool sofa, the soft hand of a silk velvet pillow, or the supple texture of quality leather are an unmistakable luxury that you not only see but any guest can feel. If you are on a budget, toss a faux-fur blanket or sheepskin throw on your couch, spice up leather chairs with fun pillows in chunky knit cases, or incorporate brushed brass accent pieces on a reclaimed wood coffee table.
6. Go Large with Your Rugs.
Go for a larger, less expensive rug over a smaller, expensive one, especially if you have kids and pets, both of which can wreak havoc on expensive wool rugs! Your living room can feel bigger due to a large rug and automatically feels expensive. It's a trick that's been used in stately homes for years!
7. Invest in Heavy Metal.
Not the musical kind but there is a reason why magpies are attracted to shiny objects. You do not have to invest in the expensive end of the periodic table. A metallic desk clock, pedestal table, or decorative piece can instantly add a feel of classy indulgence.
8. Check out Your Skirting Boards.
Add or replace with a higher skirting board (at least 20cm) for a more elegant look and if the mood takes you, add mouldings to walls to create some character.
9. Top and Tail with the Same Colour Paint.
A couple of coats of paint can dramatically change your living room and one idea is to paint your walls, skirting and coving all the same colour. This tends to soften the whole room and provide more focus on the furnishings.
Creating your living space is a very personal experience. Do the things that you like and can live with. Fashions will come and go but creating a hint of luxury can be enjoyable and indulgent without costing a fortune.